Mapping ecosystem services delivers essential insights into the spatial characteristics of various goods' and services' flows from nature to human society. It has become a central topic of science, policy, business and society – all belonging on functioning ecosystems.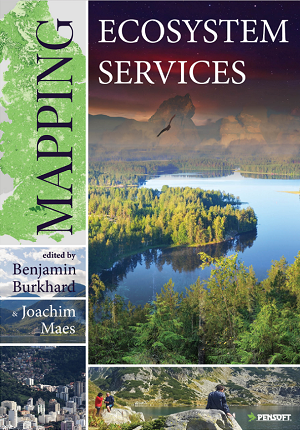 This textbook summarises the current state-of-the-art of ecosystem services mapping, related theory and methods, different ecosystem service quantification and modelling approaches as well as practical applications. The book is produced by various international experts in the field, in a professional but understandable format to be used by stakeholders, students, teachers, practitioners and scientists involved or interested in ecosystem services mapping.
Edited by: Benjamin Burkhard and Joachim Maes
Published by: Pensoft
You can order your hard copy of Mapping Ecosystem Services here. ESP members receive a 10% discount. Click here to learn more about ESP membership.
The book will also be made available in a fully Open Access version.